Services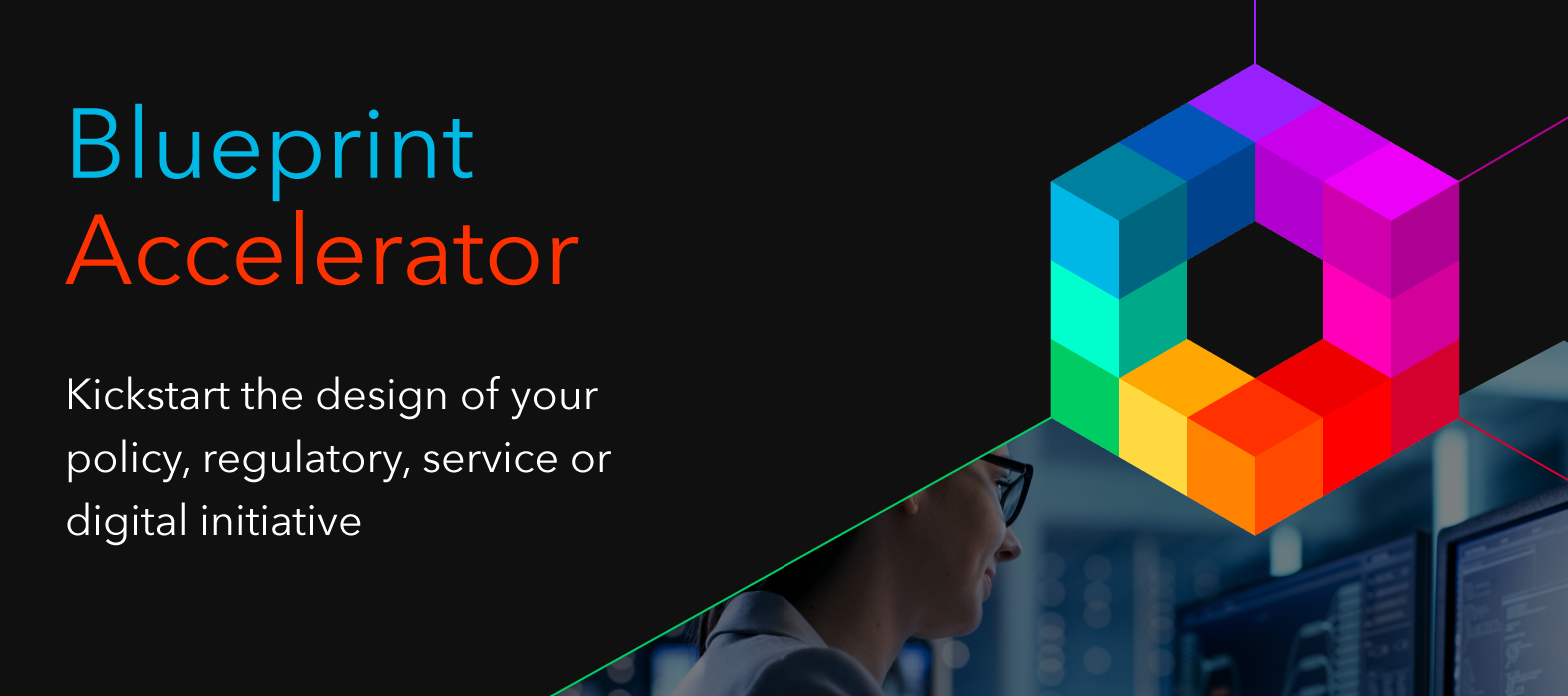 Need to kickstart your initiative's high-level design?


The public service is implementing change in faster and faster cycles. New initiatives have never been more complex or integrated, and the imperative to co-design meaningfully has never been stronger.
Over a period of four weeks, ThinkPlace's Blueprint Accelerator works with you to co-design the first pass of your new initiative's blueprint, creating a level of clarity, alignment and momentum that will re-configure your program's trajectory.
What happens during an Accelerator?
OThinkPlace's multi-award-winning strategic design service will work with you to land the first pass of your high-level design. We'll:
Develop a concise, well-articulated vision for your initiative and its impact

Capture the initiative's strategic context, zooming out to convey the 'Big Why', then zooming in to communicate lived experience

Represent the initiative's future business architecture – what business functions, like contact management, case management, compliance assessment/intervention or intelligence, need to be in place and how will they work?

Create a first-pass hypothesis of key future user experiences with visual journey maps for up to 8 user types

Define major products – like digital portals,  regulatory models or front-line workforces

Map out the initiative's ecosystem of effect – who will play a role in the future operation being created?

Capture critical design questions that need to be answered through the rest of the design process
By the end of the Accelerator, you will have…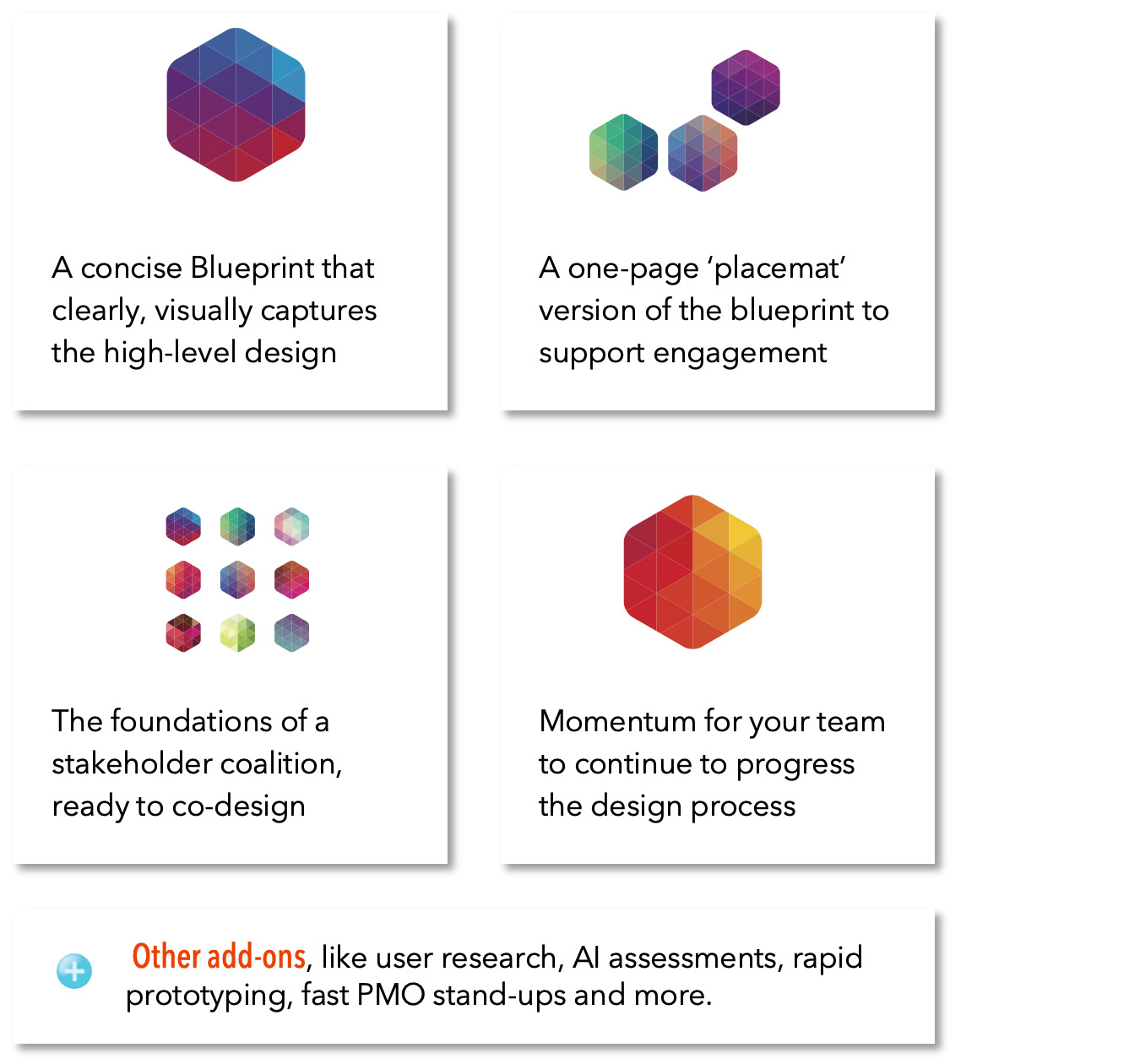 Ready to accelerate?
Reach out to us on theaccellerator@thinkplace.com.au,
or call us on +61 (2) 6282 8852.
Find out more:

Ready to accelerate? Blueprint Accelerator
Let's talk