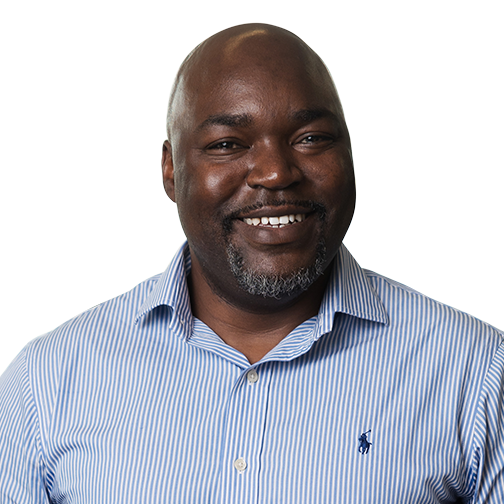 Alfred Chidembo
Executive Design Manager
Australia
Alfred, a PhD holder in Materials Engineering from the Institute for Superconducting and Electronic Materials (ISEM) has an extensive background in the public, private, research, education and not-for-profit sectors. He is passionate about building trusted relationships and leveraging them to connect and align his views with those of different stakeholders.
He is a teacher at heart, with vast experience ranging from teaching in primary school all the way up to university level. He uses his teaching ability to boost clients' performance, highlight key strengths, confront development areas, and achieve specific goals. He has a good knowledge of educational techniques with the ability to plan, co-ordinate and instruct training sessions. Alfred is a great facilitator who brings authenticity to every workshop, partnering with teams who are looking to be inspired so that they can be enthused about the desired outcomes they want to achieve. He designs and prepares programs by selecting appropriate content, determining format and arranging for material and human resources.
As a high-performance coach, he draws on his unique cultural background, extensive training, and real-life experience from the iAccelerate Innovation Hub programmes, AltMBA course, Growth Project program, TEDx platform, PSA Boost programme to maximise results for his clients
Alfred is a TEDx speaker, who shares his amazing story that transcends different barriers and obstacles from a barefooted young boy attending school in one of the most remote environments to publishing scientific articles in world-renowned journals. His extraordinary story teaches us about the intrinsic value of learning and opportunity and connection to community.
As a TEDx speaker coach, he now shares his knowledge with TEDx speakers, helping them in defining, crafting, and delivering their stories in a clear and engaging ways as possible