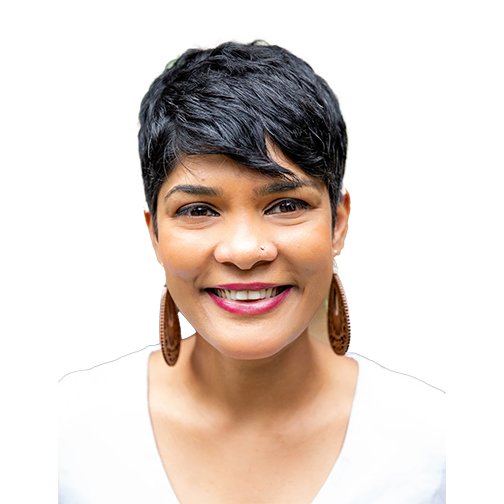 Leah D'Mello
Executive Design Manager
Australia
Leah is a social and community designer who comes with a background in social work, service design and human resource management. She is driven by her desire to use Human Centred Design mindsets and tools as a guiding light to bring about social change especially to complex social challenges such as human trafficking, abuse, domestic violence, discrimination, racism and social injustice.
Leah's strength lies in her ability to empathise and connect with people. She respectfully and sensitively engages people from diverse cultures and demographics, quickly building a rapport and brings compelling stories to light.
Using insight and design to drive systemic change excites her. Leah enjoys bringing together insights, ideas and concepts within a system (just like a puzzle) to illustrate real and meaningful stories that create empathy to support decision making.
Leah has worked as an human-centred design facilitator, researcher and analyst and project manager on a range of private and Australian Government agencies such as Department of Social Services to engage Australia's national volunteering community to understand and re-design policy outcomes for volunteering and support services, .au Domain Administration as the Lead Facilitator and designer in bringing in the voices of the community to evaluate and test proposed policy measures for the .au Domain space administration and Department of Health, Therapeutic Goods Administration (TGA) as the project lead and researcher to understand and improve how Australians understand, engage and interpret complex healthcare regulations
Having grown up in India, she has witnessed firsthand the impact of economic inequity and subsequent social issues thus fuelling her passion towards standing up against social injustice. She worked on social impact projects in India aimed toward social wellbeing and women empowerment in low socio – economic groups. She is currently pursing a Masters of Social Work degree with the University of Melbourne, driven by a vision to combine her skills in design and social research, with specialized practitioner skills in engaging, planning and evaluating impact to create systemic change.
Leah holds a Bachelors degree in Management Studies, a Masters Degree in Commerce and a Diploma in Social Work.