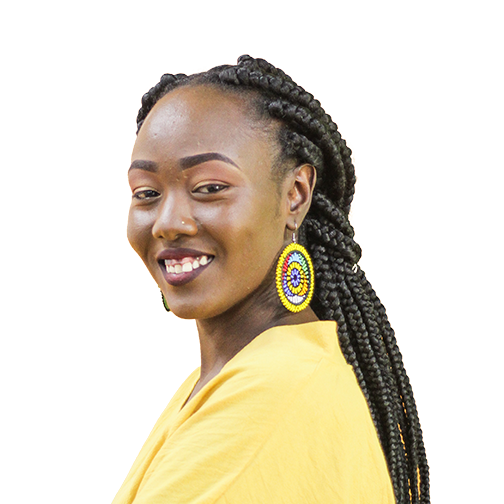 Sarah Mpapuluu
Strategic Designer
Kenya
Sarah is passionate about people, social change and innovation. She is keen on working on projects where she engages in research and designing with  communities and end users of design. She has over three years of experience conducting research and design projects across the African continent.
She has worked on various projects engaging in research and design projects engaging with people from vulnerable and challenging or hard to reach contexts. She worked on WISH Nigeria to design interventions to improve family planning services uptake. She also worked with Sight Savers to develop WASH, she has worked on the Nawiri project interventions to improve hygiene outcomes for women and children in pastoralists communities in Kenya (Turkana, Narok), Ethiopia (SNNPR) and Northern Nigeria (Kano, Sokoto). Notably to conduct research and design focused on improving the nutritional outcomes for adolescent girls, women and children in Turkana and Samburu counties.
She has also engaged in capacity building in the AYMCA (Africa Young Men Christian Association)  project that focused on developing interventions for positive masculinity to promote awareness and adoption of sexual and reproductive rights for women in Kenya and Zambia. She is currently working with AYMCA on the YMCA S2C Ambassador Program focused on capacity building a cohort of young people across Africa with leadership and design thinking skills to make them future leaders and change-makers.
Before ThinkPlace, Sarah has worked in the HIV space supporting the implementation of HIV campaigns at Population Services Kenya and as a coordinator for School-Series (life skills training) program for youth audiences in Kenya. She is also passionate about community empowerment and occasionally engages in human rights-focused initiatives to promote social good.