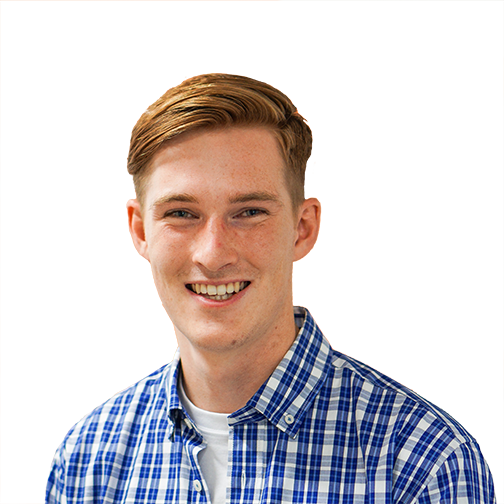 Thomas Grimshaw
Executive Designer
Australia
Tom is an empathetic and passionate human-centred designer, driven to genuinely improve human experiences at scale. He graduated as a Design Institute of Australia, Graduate of the Year nominee from an honours degree in Industrial Design at RMIT.  It was here where he developed skills in humanitarian and sustainability-focused product design, and honed his strengths in user research, design thinking and complex problem-solving.
Tom has experience designing for social impact in a wide array of industries. He has designed for leading Melbourne hospital Peter MacCallum Cancer Centre to create a more human-centric experience and improved information delivery for people undergoing Chemotherapy. Explored how behavioural change around our diets can improve climate outcomes, and has extensive experience in working with all forms of cliental.
Tom is fascinated with understanding human behaviour and exploring how behavioural change can create system-wide change. His passion work involves working with vulnerable people particularly in the realms of mental health, healthcare and sustainability. He is always on the lookout for systems and services that could be improved and enjoys working with people who are similarly motivated to design for substantial social change.