articles
Four unexpected business lessons from the Olympic Games
As you lean down and splash ice cold water on your face, the noise of the crowd is so loud you can hardly hear the referee's whistle. With 17,500 people in the stands and hundreds of millions watching around the world on television, you are about to perform your life's work. You take a deep breath and stand tall on the starting blocks. This is where all the preparation comes to fruition.
Can you perform under this amount of pressure? "On your marks. Get set…"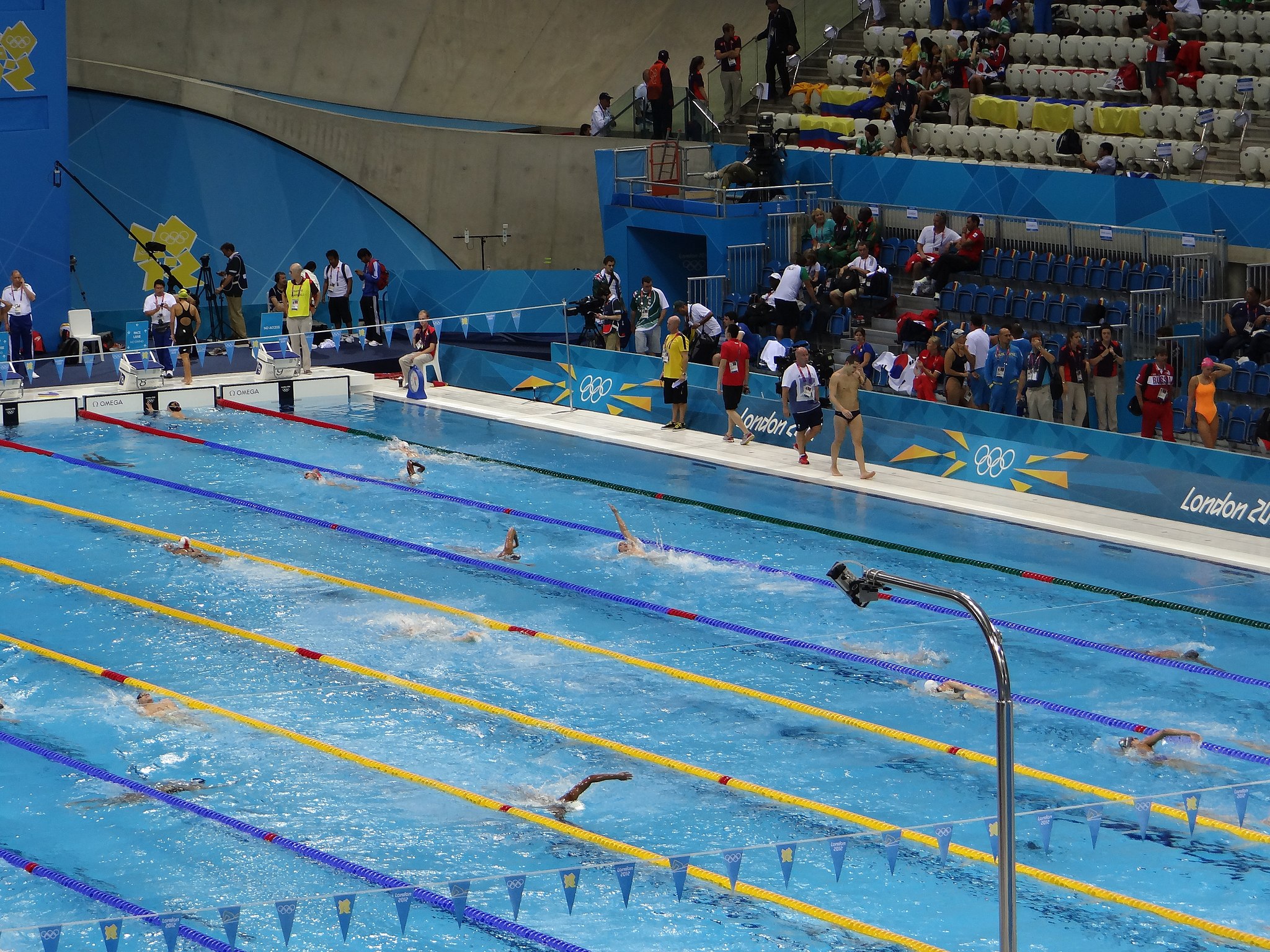 1. Relaxation under pressure
When speaking with his sprint swimmers, Australian coaching great Shannon Rollason would often use the phase "tension is the enemy of speed". Everyone at the Olympics is fit, fast, strong, and disciplined. What separates those that will win from the others, is their ability to relax. Take a moment to watch the faces of the athletes behind the starting block. Are they tight, nervous, or are they loose and relaxed? Relaxation is as important away from the competition venue as it is at top speed. Knowing how to switch off, stay positive, and have a laugh is key in being able to perform on the world stage. I spent countless hours keeping Alicia distracted and relaxed during the London Olympics, in fact I saw this as my primary role.
My mantra: be the calmest person in the room, walk slow, and talk quietly.
Business Lesson
You need to remove tension and pressure, as much as you do motivate and ignite passion in your teams. In times of high-pressure, lighten it up with a laugh, some distraction, or positivity. Disrupt the expected experience and mix things up a little. Humour has been proven to improve work performance, satisfaction, and team cohesion. It has also been shown to decrease burnout, stress and work withdraw (Martin, Puhlik-Doris, Larsen, Gray, Weir 2003). Having something interesting to talk about, a story, or showing genuine interest in your team members goes a long way towards keeping a positive, healthy and high-performing culture.
2. The use of cues, and certain phrases to underpin confidence
Our ultimate goal when preparing athletes for the Olympics, from a psychological perspective was, bullet-proof performance and reaching a flow state (letting go of thought and letting things happen automatically). To do this, we used carefully designed words and phrases over a long period of time. Before the Olympic final in 2012, Alicia Coutts and I went through her race plan, it was only seven words: lightening underwater, stretch, build, accelerate, and hips up. That's it, six years of coaching to get it down to seven words. You will hear many of these cues, phrases, and cliché once you start listening for them. It's not because coaches and athletes are unimaginative, it's because it gives clarity, and confidence under pressure.
Business Lesson
The best leaders I work with use conscious cues to shape their culture and act in a consistent way. In a team that often has high-profile work to deliver under pressure the leader uses "no one gets left behind" as a cue for the team to support each other when they must work into the night. In a team that is responsible for communicating complex data urgently, the leader uses "do the work to make it simple" to ensure the team keeps the customers front of mind. Experiment, and refine your cues, stories, and phrases. They are simple and powerful tools that come to define what it means to be part of that team, to provide clarity in moments of pressure, and ultimately to drive consistent high standards when they matter most.
3. Team chemistry is as important as the capability
Team performances at these Olympic Games will be more unpredictable than ever before. Many of the teams which are "favourites" will fall well short of expectations, and there will be teams who no one expects to do well, win medals. Team chemistry and cohesion will play a significant role in these unexpected performances. Chemistry is more than teamwork. Every athlete at the Olympics is an elite passer of the ball and can play effectively in a structure. Chemistry is cultural contribution. Often the hardest and most critical decisions a coach will make is in finalising the rosters for an Olympics. They will be thinking about how they can get the best dynamic in their teams and support their best performers with complementary cultural pieces. These intangibles may be things like experience, positivity, humour, or going out of their way to support team members. At the 2008 Beijing Olympic Games, Australia took eight swimmers for the women's 4×200 freestyle relay rather than the usual six. With six swimmers, the fastest two usually are reserved for the final while the other four swim a qualifying heat and progress on merit. With eight swimmers, coaches must make a decision ahead of time as to which four will swim in the qualifying and which four will swim in the finals. To avoid negativity and undermining in this strategy, positive chemistry is crucial. The result for Australia… gold.
Business Lesson
Leaders of the most effective high-performing teams in business actively shape the chemistry of their teams. These leaders invest time in recruiting the right people. They often will interview each potential new member of their extended teams and contribute to the selection discussions by connecting the discussion to team dynamics and cultural contribution rather than just capabilities on a resume. Leaders will also actively shift people across teams to change dynamics or to find opportunity for their teams to grow relationships and capabilities. Are your teams stagnant or stale? How invested are you in your team's chemistry? Now is a great time to mix things up and experiment with your team's chemistry.
4. Citius, Altius, Fortius, simplest.
At the end of the day, you need go faster, higher or be stronger than your competition at the Olympics. That's it, simple. In the final months leading into an Olympics, coaches and athletes are often offered more (competition, technology, support, media exposure) than at any other point in their careers. 'Adding' is often the wrong decision. Before the London Olympics, our strategy was to refine, simplify, and subtract. This meant cancelling a long altitude training camp and competition series overseas. We had negotiated, planned, and budgeted for these four years before the Olympics. We decided simple was best. We went to Townsville to prepare, just like the Australian 1956 Melbourne Olympic swimming team did. And we brought home gold, just like they did.
Business Lesson
Look for improvements through subtractions and apply first principles thinking to problem solving. This means reducing what you are doing to the simplest starting point. What is the problem you are trying to solve? For one tech leader in Government that I interviewed, this type of thinking helps them find simple solutions such as a pop-up text box to prompt making a phone call to request access (human solution), rather than spending hundreds of thousands of dollars building a secondary security system (tech solution) which increase load stress on the system without the users benefiting.
What is the easiest path that has the biggest value, and benefit?
Here are some questions you can ask yourself and your organisation:
How could we do less without achieving less?
What can be taken away or automated?
What 20% of our effort leads to 80% of our results?
What 20% of issues take up 80% of our attention (and how can we remove them for ever)?
What is no longer fit for purpose and can be retired?
How might you simplify your service offering?
The athletes, coaches, and support team in Tokyo are the epitome of purpose driven, dedicated, learning cultures. I hope these four insights help you enjoy the excitement and inspiration of these Olympic Games more than ever before.