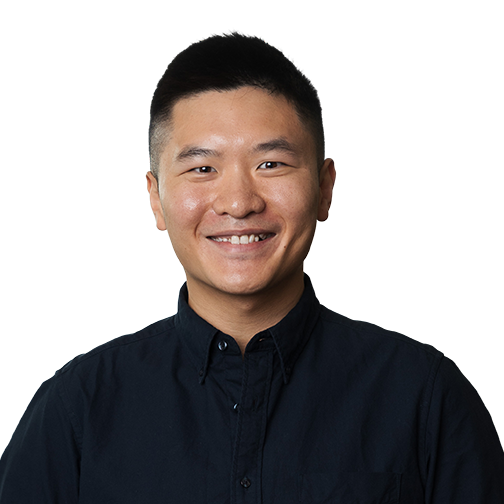 Chun-Yin San
Practice Lead – Strategy, Foresight & Futures
Australia
Chun-Yin is a strategic designer who works at the nexus of public policy, design, foresight practice and science. His design and policy experience has ranged from government agencies to nonprofits and universities, and on topics as diverse as higher education reform, the innovation agenda and manufacturing in the space industry.
Chun-Yin is ThinkPlace's resident specialist in strategic foresight. He has in-depth knowledge of approaches such as scenario development and trends analysis, and is experienced in helping public sector organisations apply foresight methods to sense-make and create pathways to preferred futures. Chun-Yin's expertise is grounded in his futurescoping work for Nesta, the UK's innovation foundation, where he helped to lay the groundwork for the think-tank's 'participatory futures' framework. In 2020, his work on COVID-19 foresighting for the Department of Industry, Science, Energy and Resources was shortlisted as a finalist for the APS Public Sector Innovation Awards.
More broadly, Chun-Yin is experienced in bringing together large groups of people from diverse backgrounds to create a common outcome. Most recently, Chun-Yin led the development of the Space Manufacturing Road Map, a commitment under the Government's Modern Manufacturing Strategy, where he was responsible for a large program of engagements and workshops with senior stakeholders across Australia's space industry to develop a 10-year action plan.
Chun-Yin holds a MSc in Science Communication and BSc (Hons) in Biomedical Science and Global Health, both from Imperial College London. He is part of the Participatory Futures Global Swarm, a global collective of foresight practitioners exploring bleeding-edge futures methodologies. His academic background is in the biomedical sciences and Science, Technology & Society Studies (STSS). This is embedded in his approach to design, which aims to build effective solutions for clients and communities which draw on solid evidence, rigorous analysis and a scientific approach to discovery.
Work and thoughts